2020 dawned as the era of two things: Coronavirus and Memes. Yes, both of these elements technically existed before 2020. But 2020 really allowed them to evolve into their final boss levels.
We were stuck at home. We were scared. And there was no more of the "taking over a quart of homemade chicken noodle soup" default response. Instead of passing around a sad-looking "get well soon" card around the breakroom, we had to just send our condolences virtually.
It wasn't all bad, though. Now we have a deep repository of dank get-well-soon memes from which to draw when it's time to send condolences to your coworker stuck in a COVID quarantine, or a guaranteed smile to your best friend battling strep throat.

When you're in need of the perfect get well soon meme, start here. Drop it in a text thread, throw it onto a virtual get-well-soon card, email it with a short message, or use it to create a get-well card for Facebook and we promise it will make them feel *just* a little bit better until they are in recovery.

15 Get Well Soon Memes
1. For The Animal Lover: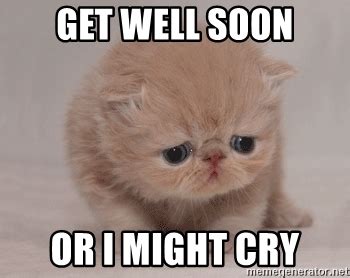 2. For the Friend Who Feels Like Roadkill: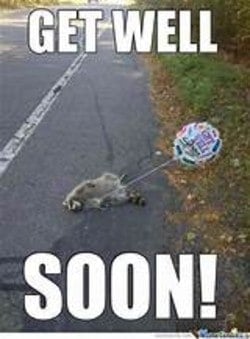 3. For the Star Wars Fan/Any Human Person: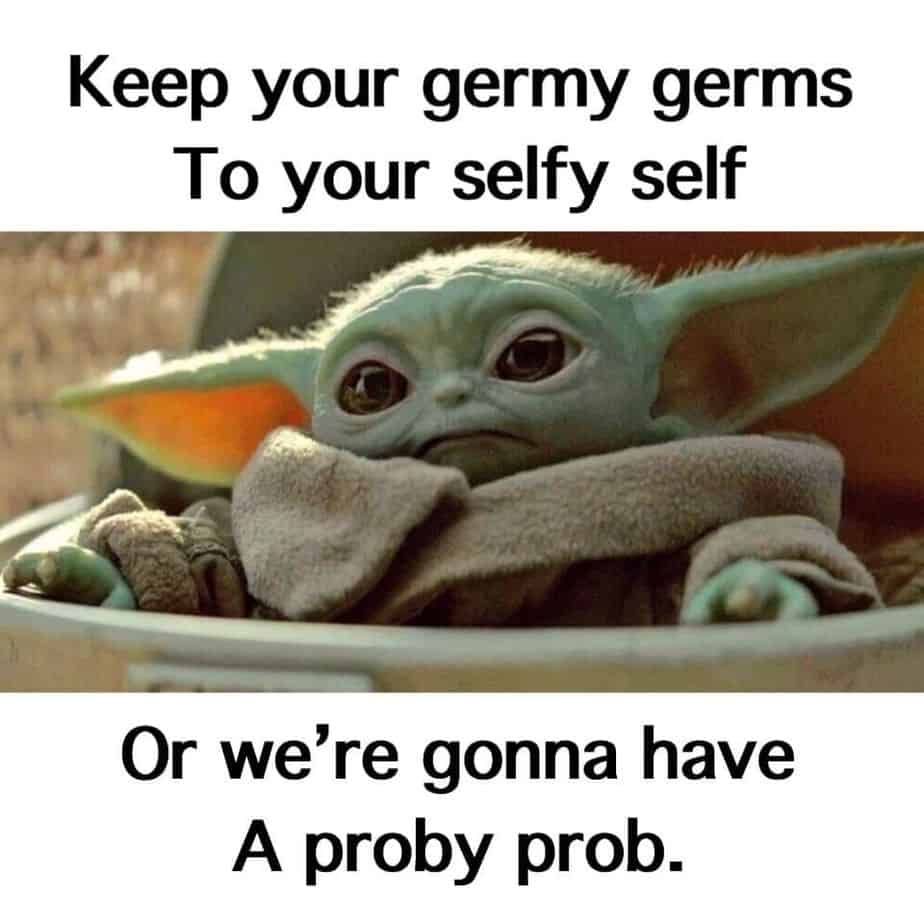 4. For the Workaholic: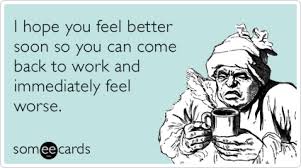 5. For Your Work Bestie: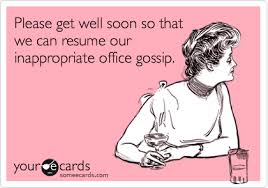 6. For the Logical/Non-Touchy-Feely Pal: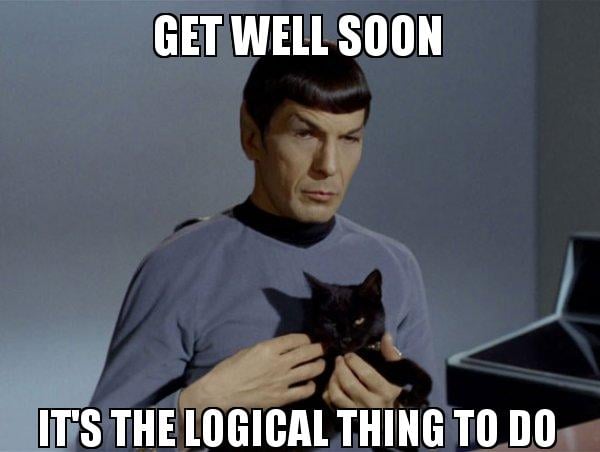 7. For Your Sarcastic Friend (or if YOU are the sarcastic friend):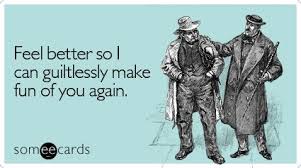 8. For the Friend You KNOW Isn't Following Doctor's Orders: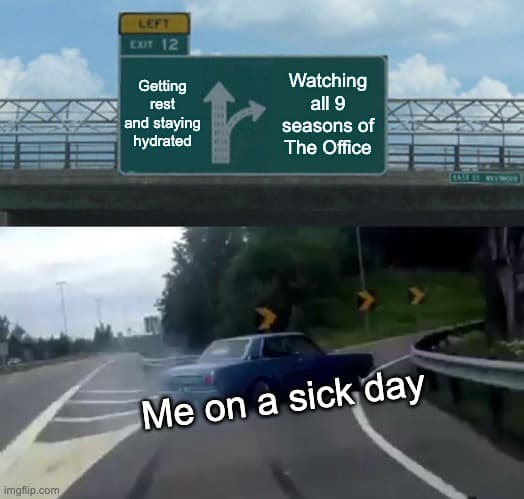 9. For the Coworker Who Ate the Old Chinese Food in the Work Fridge: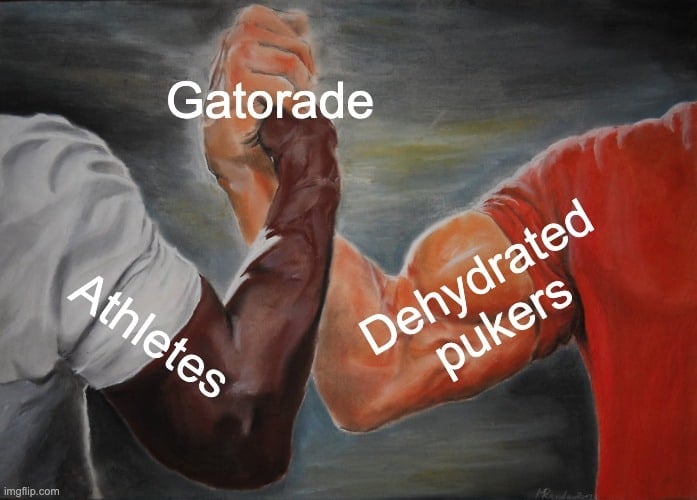 10. A Meme for When They Got that 'Rona: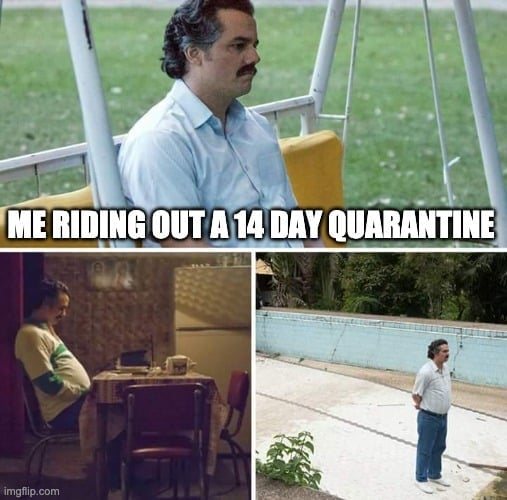 11. For the Friend Sending You Incomprehensible Fever Texts: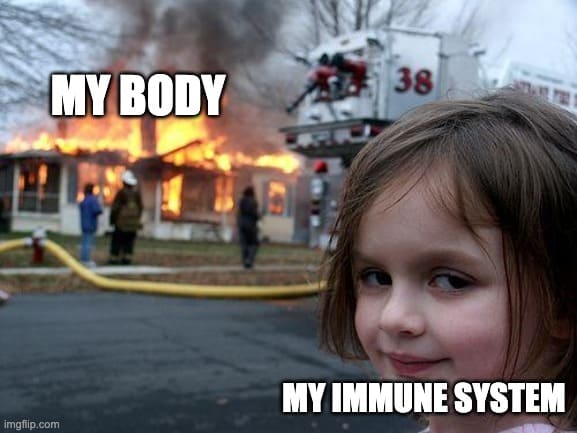 12. For the Guy Who Blew Out His Knee the First Time He Tried Mountain Biking: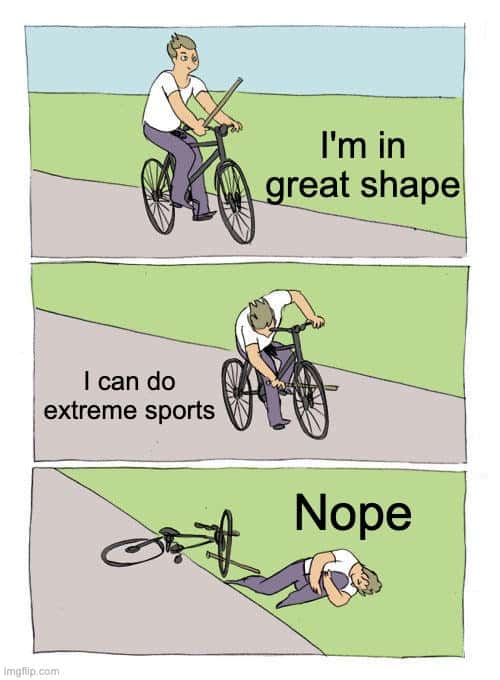 13. For the Friend Who Only Eats McDonald's and Refuses to Go to the Doctor: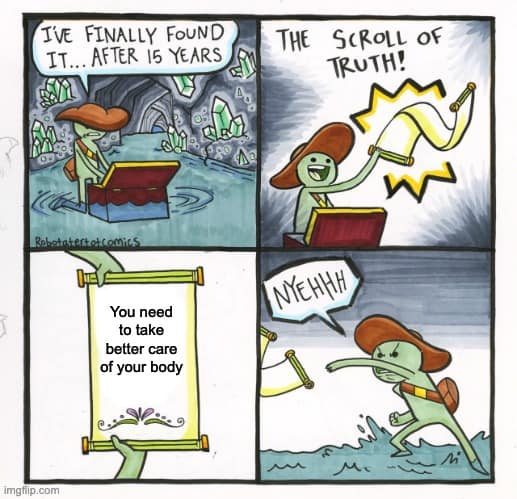 14. For the Man Taking One for the Team (IYKYK):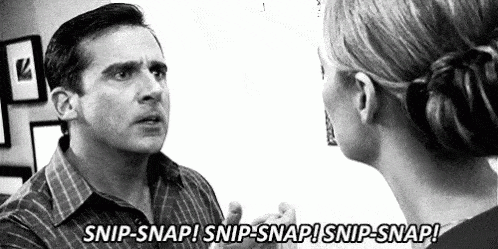 15. For the Friend Whose Journey to Recovery is Never-Ending:
It's Time to Send Your Meme
Now that you have 15 different get-well-soon memes, it is time to select one and send it. Whether it is through text or through a Kudoboard virtual get well soon card, it is sure to bring a smile to their face as the heal.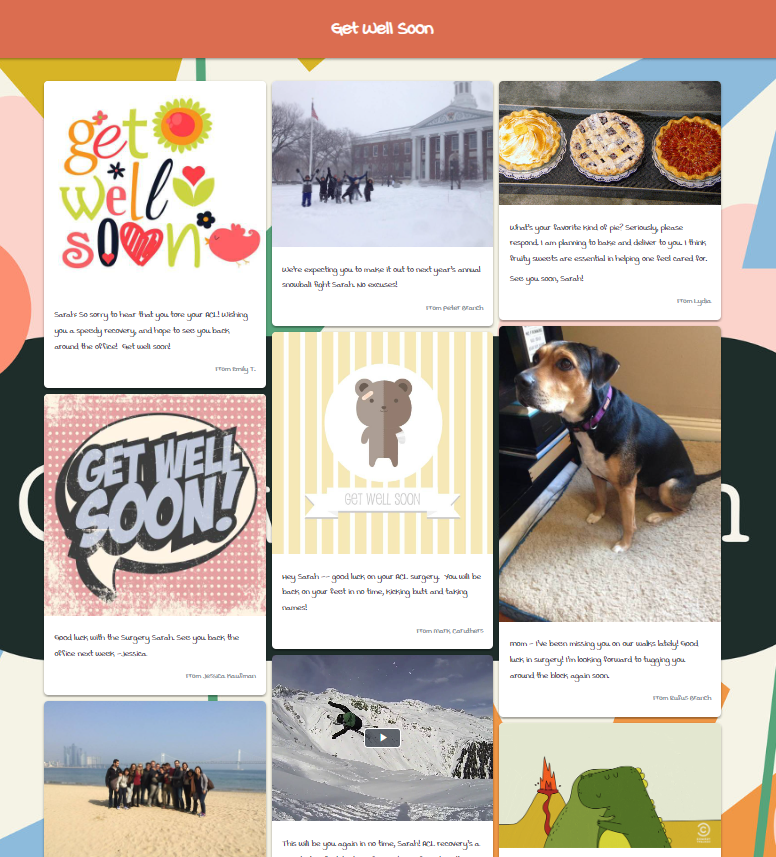 May your immune systems be strong, your recovery fast, and your quarantine full of Netflix. Don't forget your hand sanitizer and social distancing, but when illness or injury strikes you can provide support and love to those in healing through a well-thought-out meme.
Frequently Asked Questions
Can I add a get well soon meme GIF?
Yes. If a meme isn't enough or you have the perfect GIF sure to make them smile, you can definitely add it instead. Our Kudoboards come with a gallery full of GIF options for you to select from.
Can I send my meme in a get well soon email?
Yes. Once you've created your Kudoboard and collected all the awesome memes and messages, you are ready to send the board to the recipient. This is done through email, all you need to do is double-check the email is correct and schedule a delivery.
What are some get well soon messages to include with a meme?
If you've selected the right meme, it should speak volumes. However, it is always a good idea to write a short message to go along with it to express your care for them. Here are some short get well messages:
"I miss having you around. Take extra good care of yourself."
"Hang in there! Let me know if you are up for a visitor."
"I guess germs like you as much as I do. I don't blame them. Get well soon!"
"Don't think of it as a hospital stay. Think of it as a spa visit that includes meals, health exams, and plenty of jello."