Acquisistion by Kudoboard
Groupcard.com Acquired by Kudoboard!
Groupcard blazed the online group greeting card trail for over a decade ago. We are thrilled to acquire Groupcard.com and follow in their footsteps with our mission to empower people around the world to give appreciation to each other.
If you were previously a Groupcard user, we humbly invite you to give Kudoboard a spin. From birthdays to work anniversaries, onboardings to retirements, we've got all your group card needs covered. We believe that Kudoboard will serve group greeting card users very well.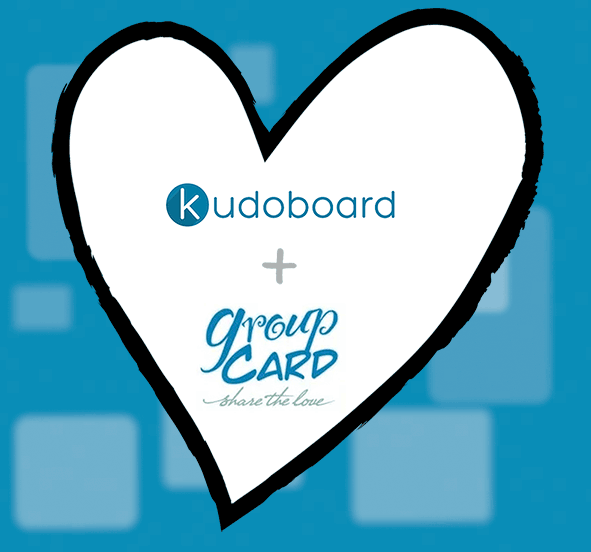 How Group Cards Work
Kudoboard's electronic group cards allow people to collaborate and drive appreciation from a group, to a group, from individuals, and to individuals. It's authentic, fun, creative and is the leading replacement of standard group greeting cards. 
Groupcard History
Learn about Groupcard.com
Groupcard.com was founded in 2007 and quickly developed a following for their group ecard platform. In 2010, they were acquired for other elements of the business outside of group greeting cards. Active development on Groupcard.com slowed, but it retained an active user base until the website was shuttered in 2018.
Why acquiring Groupcard makes sense?
Group ecard platform growth

Group ecards are growing in demand in the workplace. This increase in usage of online group cards drives an opportunity for consolidation within the ecard market.

Active user base of ecard customers

While investments in the groupcard slowed in velocity, the active user base continued to grow for years. By providing the strong engineering team at Kudoboard to serve their customers, it is a win win situation.

Reinforce our leadership position at driving appreciation in the world

To continue our leadership position in the online group card, we like to play nice with others and join forces to best serve the world.
Frequently asked questions about Group Cards and Groupcard.com