Groupcard.com Acquired by Kudoboard
Groupcard History
---

Groupcard.com was founded in 2007 and quickly developed a following for their group ecard platform. In 2010, they were acquired for other elements of the business outside of group greeting cards. Active development on Groupcard.com slowed, but it retained an active user base until the website was shuttered in 2018.
Acquisition by Kudoboard
---

Groupcard blazed the group greeting trail over a decade ago.
We are thrilled to acquire Groupcard.com and follow in their footsteps with our mission to empower people around the world to give appreciation to each other.
If you were previously a Groupcard user, we humbly invite you to give Kudoboard a spin. From birthdays to work anniversaries, onboardings to retirements, we've got all your group card needs covered.
While we were unfortunately unable to import old Groupcards to our site, we believe that Kudoboard will serve you well going forward.
1
Create a Kudoboard
Choose a recipient to celebrate with the group greeting card.
2
Add Your Content
Get creative. Attach messages, photos, GIFs or videos to the recipient's board.
3
Enlist Your Group
Invite others to add their contributions and watch the virtual group card grow.
4
Deliver Appreciation
Deliver it online, print it out as a poster, or play it as a slideshow!
Birthday Sample
Denali's birthday is fast approaching. Her brother started her a surprise Kudoboard and added photos & videos. He then invited others to make it a group card.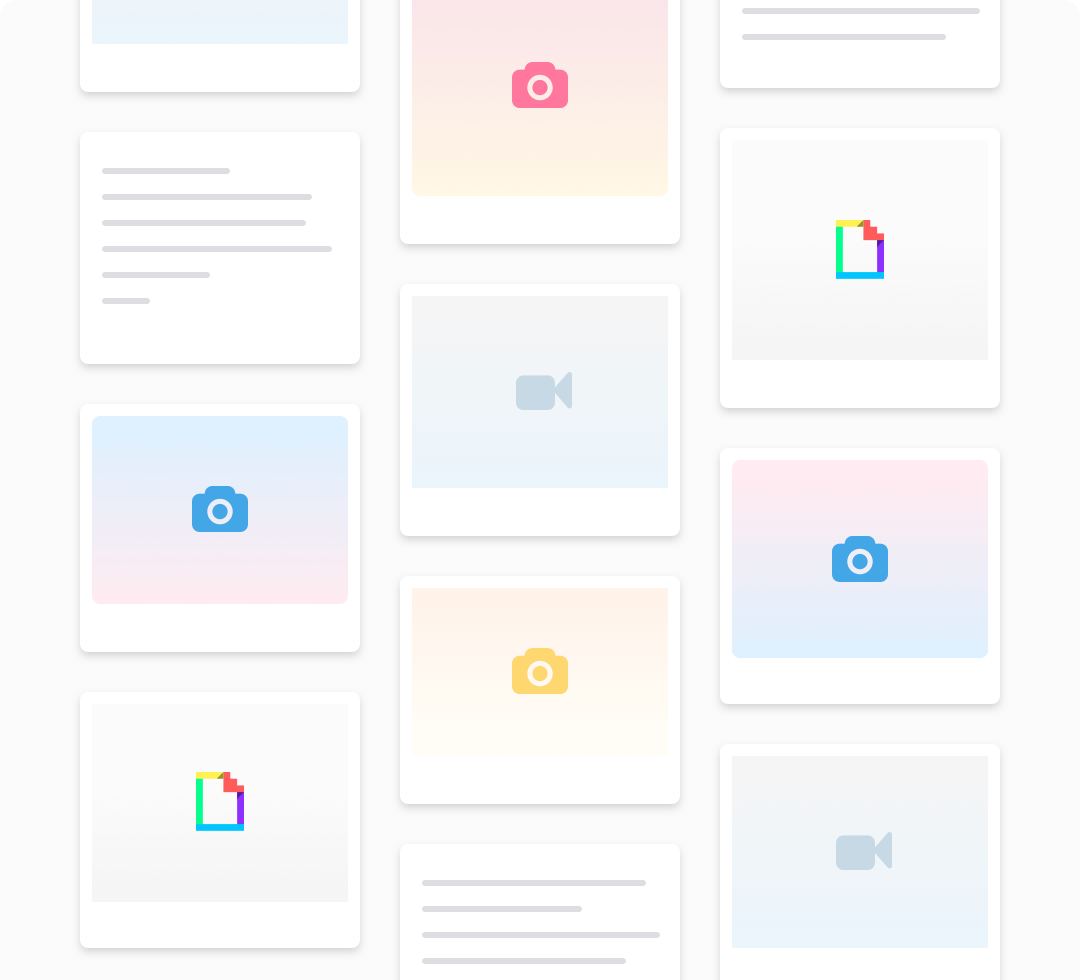 Endless Group Card Possibilities
Create a unique birthday group card for your recipient
Choose a background, add content -- text, photos, GIFs, videos, etc -- and then invite others to contribute. When ready, deliver it online, as a print, or in slideshow form.
It's just that simple!
Cards for Other Occasions
Whether wishing Dad a happy Father's Day, bidding your colleague farewell, or celebrating an employee's work anniversary - Kudoboard has you covered.
The unique layout allows you to add as much content as you want, from photos and messages to GIFs and videos!