How To Make An Online Mother's Day Card
Mother's Day cards were extra cute when we were little. Construction paper, stamps, and smudged spirals of crayon were treasured artifacts proclaiming our love for the "best mom ever." Now, a paper group greeting card is pretty stale for Mother's Day. You either get a generic mother's day card, find some last-minute printable card, or go for something shocking with an inappropriate or funny mother-themed card by using an online mother's day card. You can do better for your mom.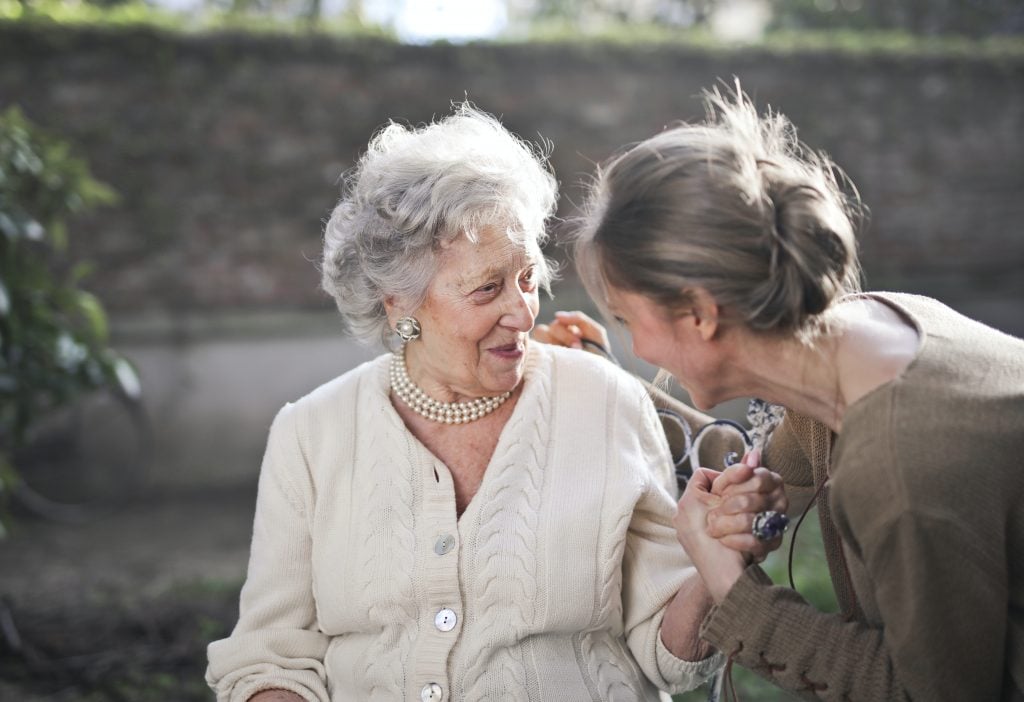 Instead, create a customized Mothers Day card that combines fun GIFs, heartwarming messages, and even your favorite family photos—all without tracking down each and every family member for a physical group greeting card. (You can still make a funny card, too.) With Kudoboard, you can create Mothers day cards that are affordable, memorable, and best of all, easy to complete.
In just a few clicks, you can select an online Mothers day card background, add a title, and then share it via email or link on social media or message service. Your siblings, nieces and nephews, dad, and other interested family members can craft their happy mothers day message with personal inside jokes or iconic family photos for the best Mother's day card she's ever received.
See an example below of what your online Mother's day card could look like with Kudoboard. With Kudoboard, Mother's day e-cards are simple to make and easy for families to contribute to.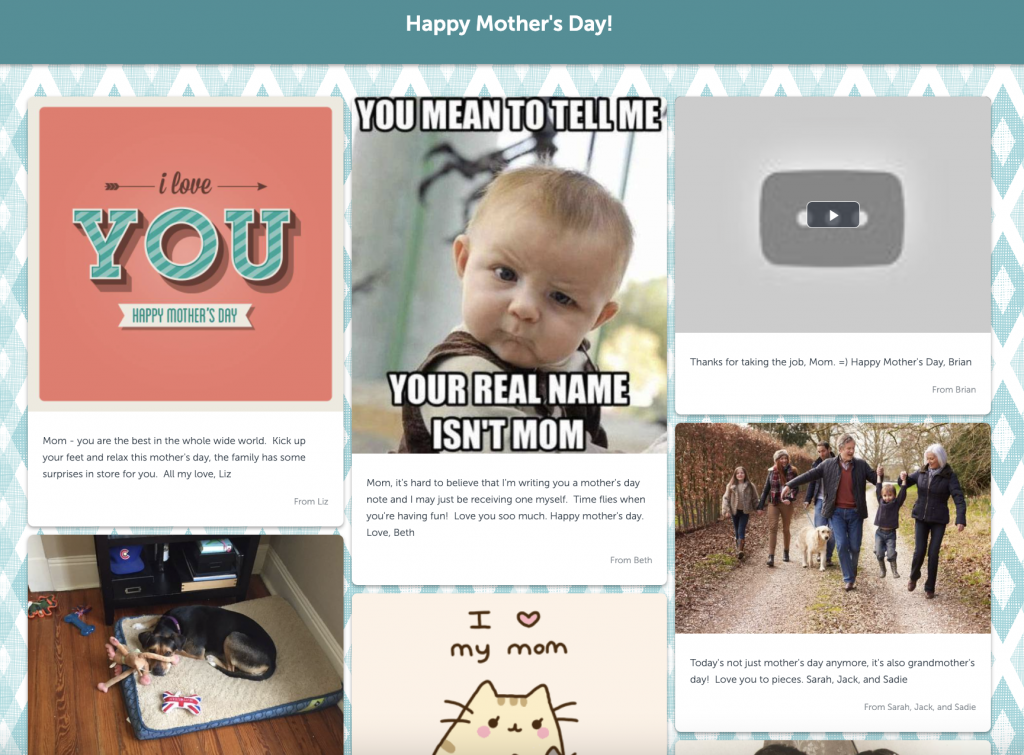 A Mother's day ecard is especially useful for a beloved grandma whose family is scattered across the globe—you can get a heartfelt group greeting card filled out by the entire clan and delivered promptly to her email on Mothers day.
A Kudoboard photo card can be bookmarked and looked at every single day—or it can be printed as a book or a poster for your mother, wife, sister, grandmother, or mother figure to enjoy whenever she wants. No greeting card can do that (wait till you see what we can do with a birthday card). Basically, you can't go wrong with an e-card, especially for large groups. Between the endless customization options, ease of sharing, and affordability, it is clear that e-cards are the way to go.
It's the best way to say "I love you, mom!" Your siblings will owe you forever. Pair it with flowers for a special day your super mom will never forget.