How To Make A Great Business Christmas Card
Every holiday season as a kid I remember dumping out our red wicker Christmas card basket and spreading them all out on the floor, looking over them, and choosing my favorites. I'd read about travels and home renovations of people I didn't really know, but my parents did. Every once in a while my dad would bring home cards from his office of various clients and companies his business had worked with the past year. These business Christmas cards were especially appealing to me. A group costume? 20 different signatures? A creative poem? A themed staff photo shoot?! Ten-year-old me was entranced.
Now, in 2021, the power and reach of a corporate holiday card are still just as important as ever. In fact, not only can a clever greeting card be a powerful business advertisement, but a business holiday card can also connect the community and serve as a unique outreach opportunity.
Why is a Kudoboard a holiday game changer? 🎅 It's a thoughtful and heartfelt way to show a loved one how much they're cared about and appreciated!
Learn more about Kudoboard's Christmas and holiday cards
We've got everything you need at Kudoboard to make your business holiday cards memorable and festive. In fact, in addition to this guide about how to make that card extra inventive and able to stand out, we also have a whole reference article to Creating Corporate Holiday Cards with three easy-to-use options to get your clients that Christmas cheer delivered right to their inbox.
And who knows, maybe one of the recipient's 10-year-olds will see it and be inspired. I'm looking at you, Utah Jazz Bear card of 1998.
Read on and let's get you all set up in the Christmas card department.
How To Make a Great Business Christmas Card
1. Make it Creative and Unforgettable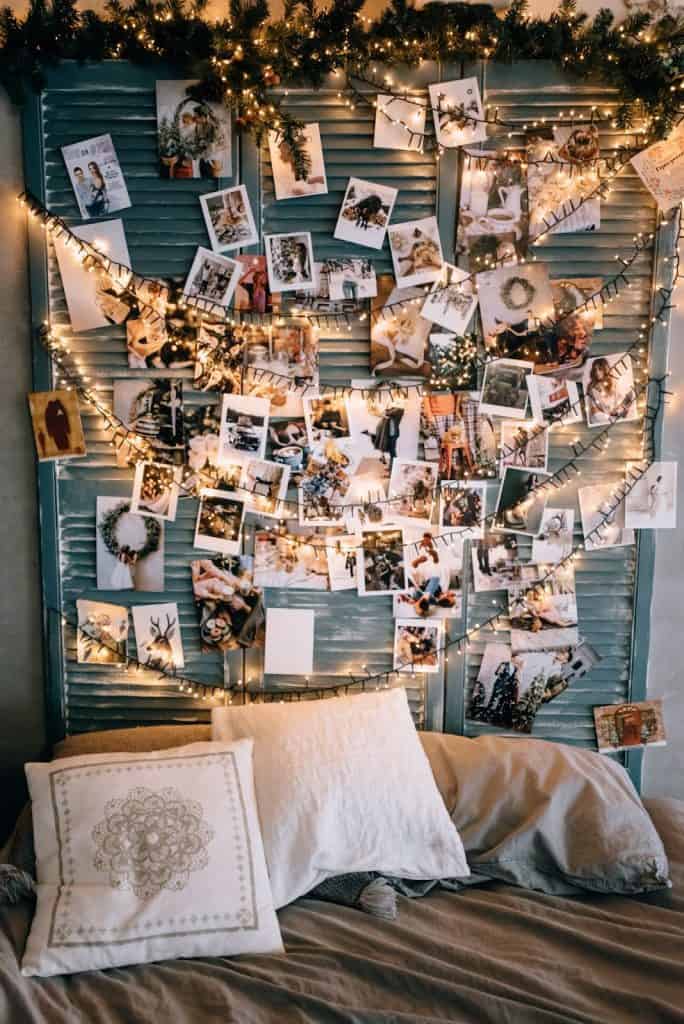 When it comes to creating a great business holiday card, creativity is the name of the game. Odds are good that your clients are receiving a whole slew of cards, so making yours stand out is key. Here are some suggestions for bringing your creative prowess to your holiday card game:
Have fun with photography. Get some fun holiday photos taken either at your workplace or at a fun location. Bonus: add a meal to the photo shoot and you've got a team-building activity AND your holiday card to do completed in one shot. Photo cards are a perennial favorite.
Make it personalized. An idyllic winter scene with a Christmas tree and red scripted font that reads, "Happy Holidays" may be classic for corporate Christmas cards, yes, but I guarantee no one is remembering that one for years to come. Make it unique to you.
Try a new format. Obviously, I'm partial to Kudoboard's Corporate Card Milestone Boards since every member of the company can add their own special touch and roll it into one easy-to-send greeting. If you have a hair salon, for example, it's fun for clients to hear from their stylist and just the company as a whole. Anything that makes your corporate holiday cards more friendly, more relatable, and more personalized for your clients is a definite win.
2. Relate it Back to Your Product or Service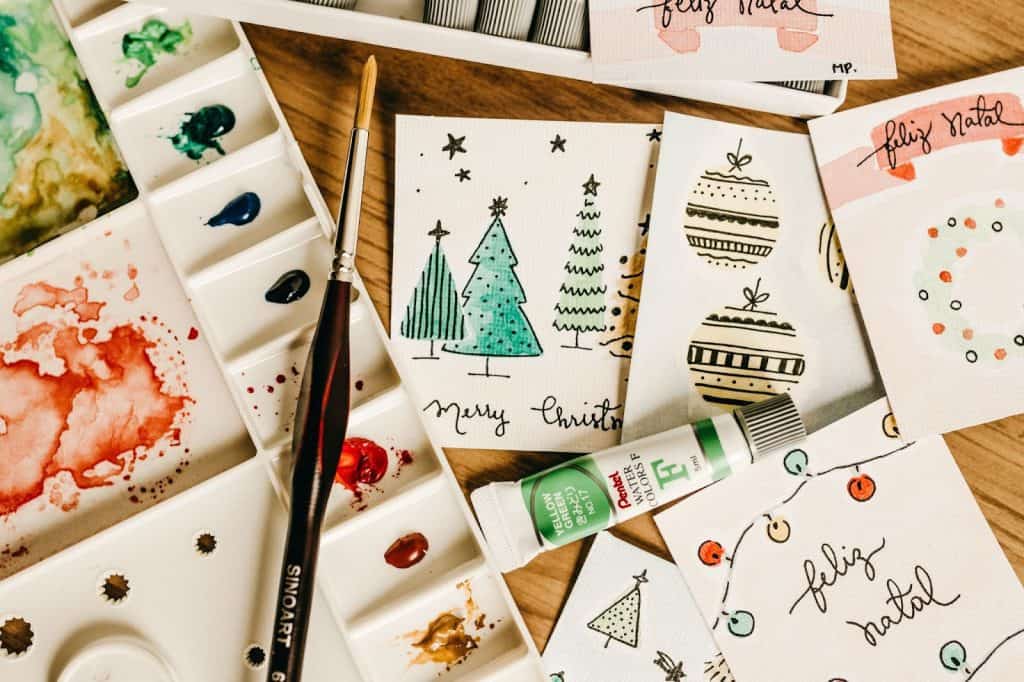 Ignoring the address label, opening corporate holiday cards should clearly indicate to the recipient who the card is from. This is especially the case with business Christmas cards. Obviously, you want to spread some holiday cheer and put a smile on people's faces, BUT it's not wrong to want your business holiday card to also serve as a form of advertising.
While you're creating your Christmas card messages, go ahead and put in your contact information, use photographs, and overall, remind your recipients what you can offer them. Add some clever content through words or pictures that pertain to your particular field. Dental humor? Plumbing puns? I dare you. Let there be no doubt this greeting card is from you in particular.
3. Think outside the Box….and into the (Kudo)Board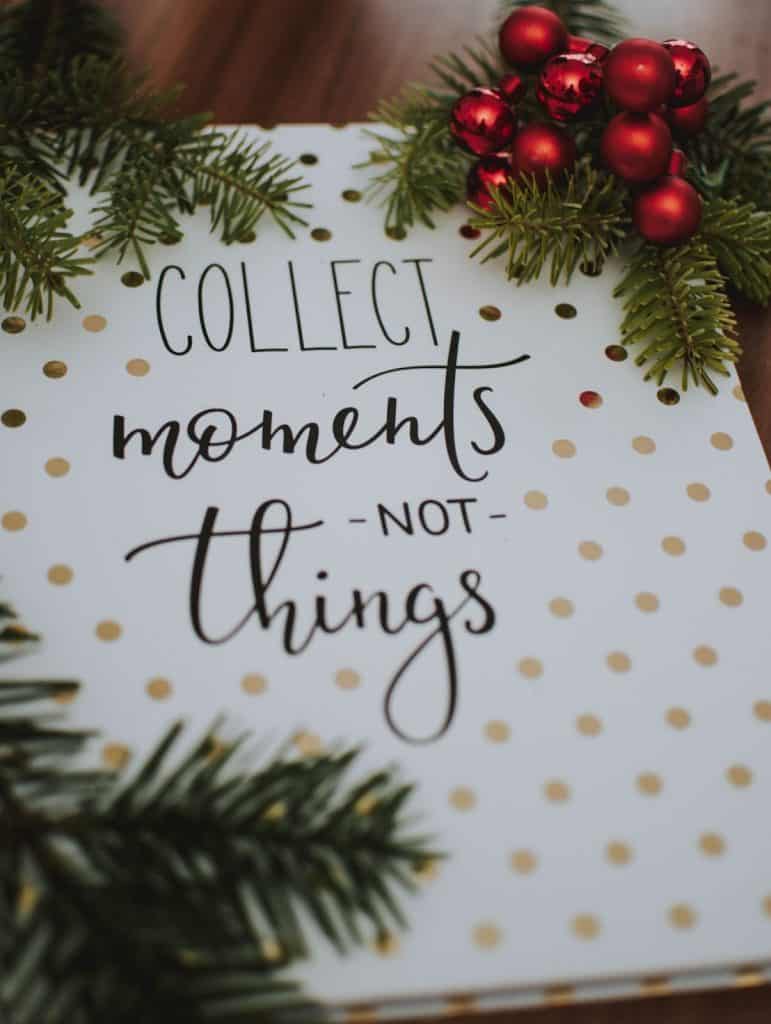 Times change. It's 2021, baby, why are we still making and sending holiday cards as we have been for decades? I encourage you to try a more tech-forward approach to your corporate cards this year. Need convincing? Here are some reasons why you may want to consider an updated version for your holiday correspondence this year:
Go green. Paper products, especially during the Christmas season, create so much waste. Consider all the gift bags, wrapping paper, tissue paper, and you guessed it, photo Christmas cards and envelopes each holiday season. Christmas postcards can cut down on some of the paper waste. Creating a virtual greeting card is much more earth-friendly and reduces paper and clutter in people's homes.
Creative possibilities. Making a virtual card through Kudoboard means you can have multiple creators work on the finished product. No need to just choose a few images, you can have a slideshow of many pictures. Instead of a Christmas greeting, consider a Happy New Year business greeting card or another form of holiday greeting.
Convenience. Digital business Christmas cards mean no stamps, no trips to the post office or mailbox, no addressing, no stuffing envelopes, and no hunting down addresses. Click "send" and your sweet holiday cheer is on its way to your friends and family instantly. If there's an easier way to deliver some magic, sign me up. You don't need one more item on your seasonal to-do list.
Let It Shine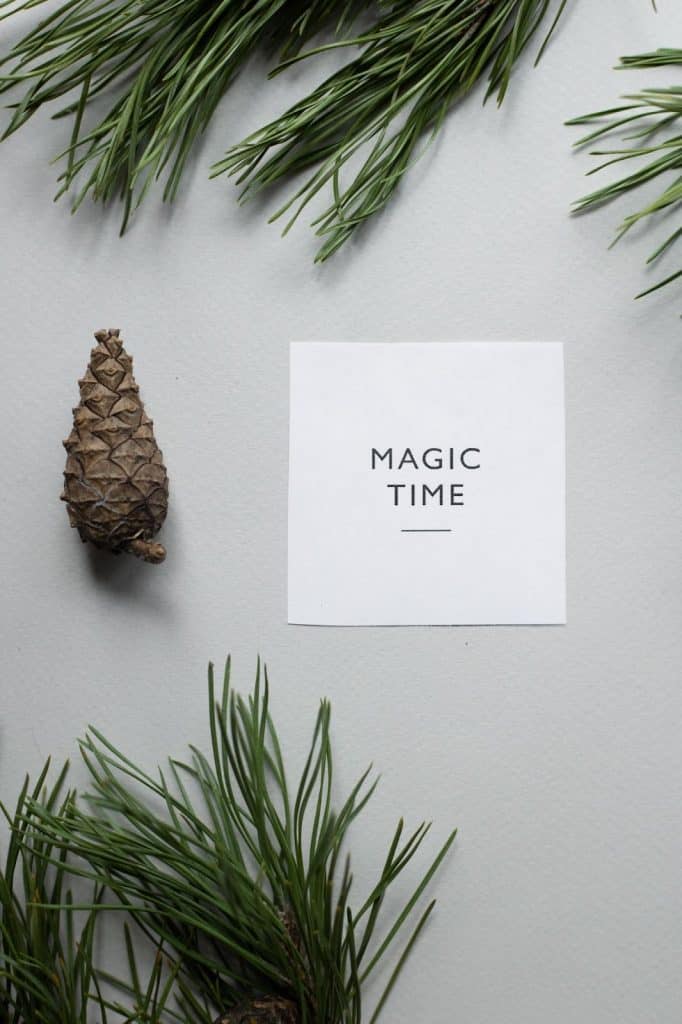 This time of year truly is magical. It's so special to both give and receive holiday cheer. If you are tasked with sending out a corporate holiday card, have no fear. Follow our suggestions to become the workplace hero in a simple and fun way.
 First, have fun and be creative with your business Christmas card. Mix it up and try something new. Utilize a business Christmas card to reinforce the services your business offers while wishing them a happy holiday and luck in the coming year. Finally, bring some flair to your holiday cards this season using Kudoboard's features to make a multi-image, multi-creator masterpiece of a photo card. And bonus! It's super easy too. Here at Kudoboard, we'd be honored to help make your holiday season even more magical.