Select a Recipient
Choose someone to receive a Kudoboard online group greeting card.
Add your content
Attach messages, photos, and videos to the recipient's board.
Enlist your group
Invite family, friends, and colleagues to add their contributions.
Deliver Appreciation
Deliver the recipient's Kudoboard online or in print form.
Sample Use
Sarah tore her ACL skiing. Her friend Emily started her a Kudoboard, invited several friends to contribute, and will send Sarah the online board while she's recovering from surgery.
Kudoboard Options
From Single Boards to Ongoing Plans
Want to print as a poster?
You can download a high-resolution version of the board and print it yourself, or we can print & ship anywhere in the continental US.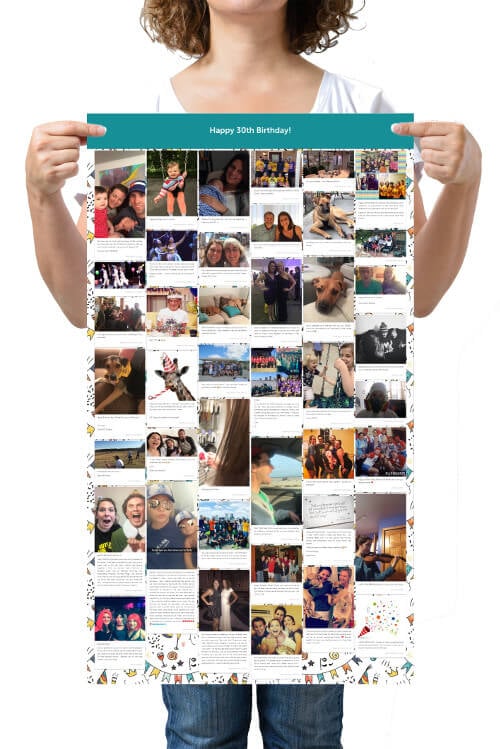 My friend broke her ankle recently and was pretty bummed out about it. The Kudoboard Get Well Soon eCard made her day -- she was literally in tears. What a great way to send a group get well card!

Tanya R., Nebraska
When one of our colleagues got sick, Kudoboard was the perfect way for us to send her well wishes. It was super simple to use, the whole office participated, and the recipient loved it. DEFINITELY will use this again.

John R., Kellogg
I recently received a Get Well Kudoboard eCard when I was out sick for a few days. It was really sweet (and funny). I will be making one myself next time someone is out sick.

Susan R., Texas Instruments