Select a Recipient
Choose someone to receive a Kudoboard online group greeting card.
Add your content
Attach messages, photos, and videos to the recipient's board.
Enlist your group
Invite family, friends, and colleagues to add their contributions.
Deliver Appreciation
Deliver the recipient's Kudoboard online or in print form.
Sample Use
Tanya started a Kudobaord for Tom to recognize him for boss's day. Tanya's whole team got into it, adding GIFs and funny quotes from the past year before delivering it to Tom.
Kudoboard Options
From Single Boards to Ongoing Plans
Want to print as a poster?
You can download a high-resolution version of the board and print it yourself, or we can print & ship anywhere in the continental US.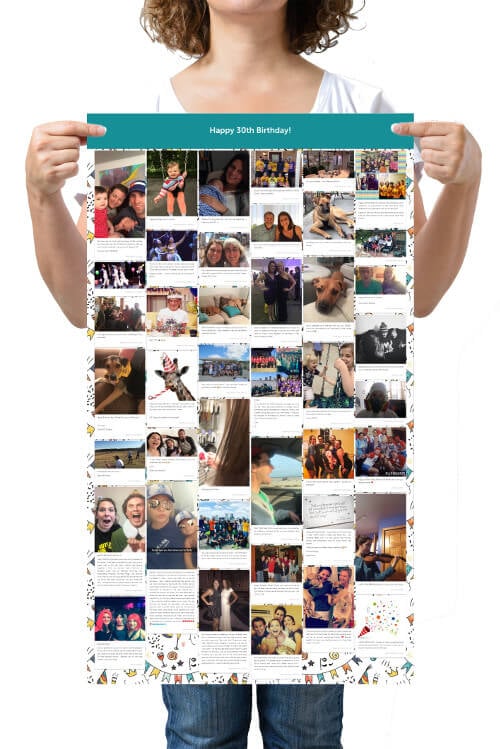 The Kudoboard my team made me for boss's day was HILARIOUS. They definitely know me well.

Frank N., Oregon
This was such a sweet gesture from my team. I had never seen Kudoboard before, but I would definitely recommend it to others after this experience.

Sally P., New Mexico
My team and I made a Kudoboard Group Card for our boss this year. It was a hit -- strongly recommend it to anyone thinking about using the service.

Tony R., Virginia