Select a Recipient
Choose someone to receive a Kudoboard online group greeting card.
Add your content
Attach messages, photos, and videos to the recipient's board.
Enlist your group
Invite family, friends, and colleagues to add their contributions.
Deliver Appreciation
Deliver the recipient's Kudoboard online or in print form.
Sample Use
Sarah's 25th birthday is coming up. Her friend Dara started her a surprise Kudoboard; added photos, videos, and notes; and invited friends and family to participate. The online board will be delivered next week.
Kudoboard Options
From Single Boards to Ongoing Plans
Want to print as a poster?
You can download a high-resolution version of the board and print it yourself, or we can print & ship anywhere in the continental US.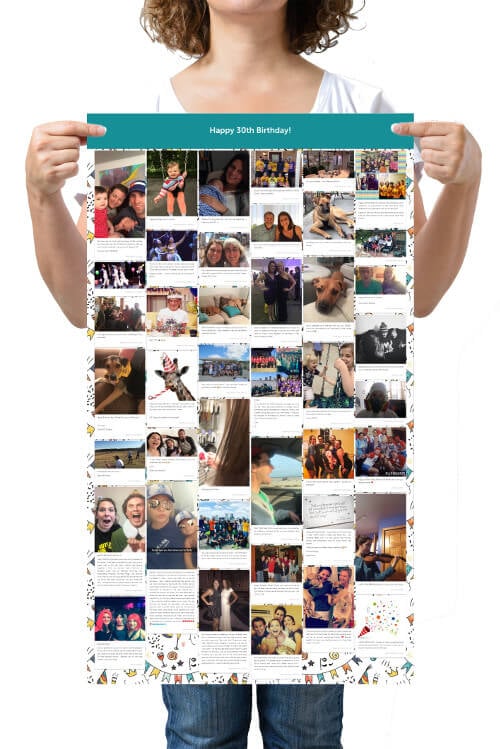 We used Kudoboard as a birthday eCard rather than passing a paper birthday card around the office. It was super convenient, everyone added hilarious GIFs to the board, and the recipient really enjoyed it.

Stacey H., Zillow
The birthday eCard I received from my family through Kudoboard on my birthday was really touching. The messages and photos were great, and I absolutely loved the videos my nieces and nephews posted made.

Brianna K., Montana
I loved how easy it was to set up and to share with people! I was dealing with several older people, and they could easily navigate to add their birthday wishes. I will definitely use Kudoboard again - and I'm sure many of my friends will, too.

Cindy P., New York